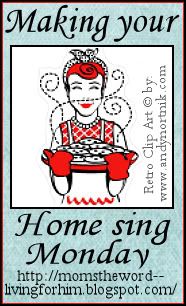 In all honesty, the hard water spots that appear on our faucets in the bathrooms and kitchen don't particularly bother me. I notice them, but they've never really made it to the top of my "to-figure-out-how-to-get-rid-of" list.
Recently Tim mentioned in passing how he really didn't like the spots, but he wasn't sure what we could do about them. And I remembered that I had just found a great idea on Pinterest addressing this very topic.
The next time I was at the store I picked up one lemon to see if scrubbing my faucet with fresh lemon juice would really make those hard to get rid of spots disappear.
This is what our shower faucet looked like. Pretty icky!
I sliced my lemon in half and then scrubbed that lemon all over those spots. Once I covered a section in lemon juice, I then used my scrub brush.
I was very impressed with how quickly and easily the lemon juice worked! I spent about five minutes working on this faucet, squeezing on lemon juice and then scrubbing. After I had cleaned off most of the spots, I rinsed the faucet off with water and then used a towel to dry it off (didn't want any more spots starting to form!
).
And this is what I ended up with…
Tim was impressed when he got home from work.
And so was I! A simple (and cheap) solution with a big impact. I wished that I had bought more lemons so I could do all of our faucets!
And cleaning with fresh lemon juice is just plain fun. It smells so wonderful! So much better than a commercial cleaner.
This simple solution works for me!